Roof Replacement Contractor in Hyde Park & Wallkill
Replacing your roof is a major job but also a worthwhile investment
The Design EyeQ® Visualization Tool allows you to experiment with different roofing options to create your "dream home look" before you make a purchase.
What is the best replacement roof for your Greater Hudson Valley home?
Getting a complete roof replacement is a major project for any homeowner. If your roof is showing signs of age or has significant damage, regular repairs and maintenance may not be enough to preserve the integrity of your roof.
Xterior Solutions are your local experts for complete roof replacement. We service a wide variety of roofing materials and give you a durable, high-quality roof that will perfectly complement your home and last for years to come.
Let us help you give your home a beautiful new roof that will keep you safe and dry. We expertly service Poughkeepsie, Hyde Park, Wallkill, and nearby! Call us today at 1-855-252-2535 or click below for a free estimate on total roof replacement or any of our roofing services!
How to know when to get a roof replacement?
Depending on what type of roof you have, these are some signs that could indicate the need for a roof replacement:
The roof is very old or past warranty
Missing or broken shingles
Bare, curling, or buckling shingles
Numerous broken tiles
Damaged flashing
Cracks allow water or daylight through
Products
Owens Corning Roofing Options
Owens Corning offers a wide variety of shingle options, all of which meet the highest standards of quality, durability, and appearance. The three main categories are architectural, specialty, and traditional shingles. Architectural shingles are available in many lines, including TruDefinition Duration Shingles and Oakridge Shingles. Similarly, specialty shingles include Devonshire Shingles, Berkshire Collection Shingles, Duration Premium Cool Shingles, and TruDefinition Duration Storm Impact Resistant Shingles.
Benefits of Owens Corning shingles:
A variety of color choices
Energy efficient options
Extensive warranties
Strong and durable
Answering all your roof replacement needs
While roof repair will fix many minor issues, an old roof or a roof with significant damage may need to be fully replaced. There are many reasons for a new roof, and we can help you decide if your home needs a roof replacement.
If you think it might be time to have your roof replaced, contact Xterior Solutions today to have your roof inspected by one of our experts. We proudly serve in Poughkeepsie, Wallkill, Hyde Park, Milton, Middletown, Newburgh, Hopewell Junction, Armonk, Chappaqua, Ossining, and throughout the surrounding areas.
Related Videos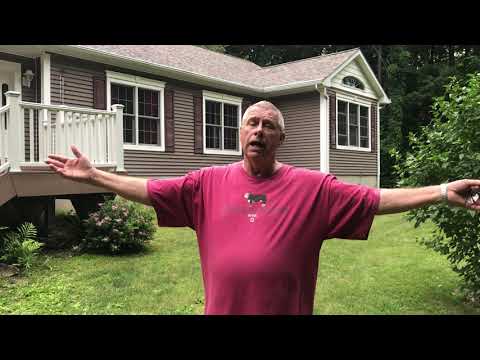 Roof Replacement in Standfordville NY
Our happy customer - Owens Corning Duration shingles in Summer Harvest on his home and garage! Watch Video »