Customer Reviews
About Me
By Steven B.
Sparrow Bush, NY

By Donna S.
Newburgh, NY

"Matt Sullivan was very professional, on time and forthcoming. When we did not find any colors/materials that we liked in his..."

By Donna S.
Newburgh, NY

"Matt Sullivan was professional, friendly, on time and true to his word."

By Brian S.
Chelsea, NY

"Matt was very good. The project was done exactly as promised"

By Stanley S.
Wappingers Falls, NY

By Barry W.
New Paltz, NY

"I was very impressed with the quality and work of Xterior Solutions. They are the only Owens Corning Platinum provider in the..."

By Brian
Poughkeepsie, NY

"Interviewed a few local roofers and Matt from Xterior was very easy to work with and thorough. Gave me all the facts and answered..."

By Janet B.
Poughkeepsie, NY

"Very knowledgeable and professional"

By Bridget K.
Poughkeepsie, NY

By Fitzgerald S.
Poughkeepsie, NY
Testimonials
from customers I've helped!
Matt Sullivan

from

Xterior Solutions
Title:
Sales Consultant
Matt brings over 20 years of experience in the home improvement industry. His specific expertise lies in the roofing, siding, and windows side of the industry. Having spent 10 years with the Home Depot in their RSW program and 10 years with other Home Improvement companies, we are thrilled to have Matt with our team. He brings a high level of expertise and product knowledge and a winning personality.

Matt spends his free time as a musician, photographer, videographer, and a follower of youth hockey. He has numerous nieces and nephews that keep him busy on his free time. He also is a Jets, Mets, Rangers fan, and catches as many of the games as he can on TV.
Videos from projects I was involved with: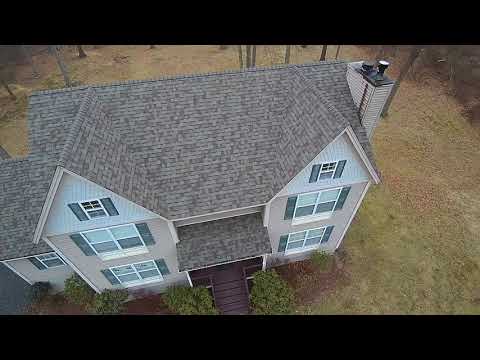 Finished Roof Replacement in New Paltz
A full roof replacement in NewPaltz, NY featuring Owens Corning Duration Shingles in Driftwood
Watch Video
Related Videos
Photo galleries from jobs I've worked on:
Before and after photos from jobs I've worked on: